MoonBeam3
UVC Disinfection Technology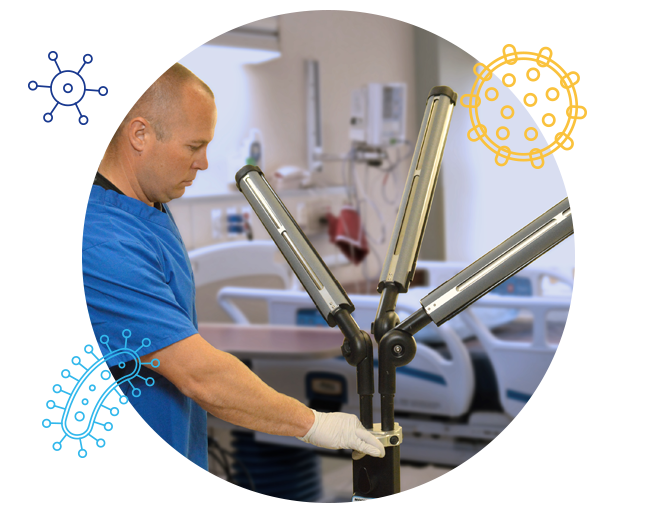 Powerful on-demand disinfection in as little as 90 seconds
Suited for high-touch surfaces such as the entire patient bed area, operating rooms, bathrooms and fixtures, keyboards, monitors, and work stations on wheels (WOWs).
---
Effortless cleaning
A game-changing angle for targeted disinfection – this portable, powerful UV disinfection system disinfects quickly, reliably and responsibly.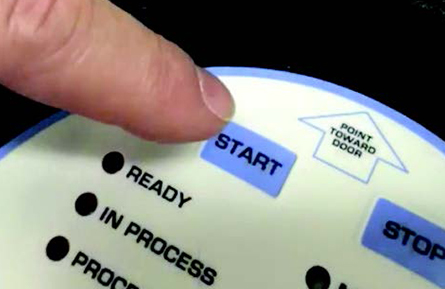 Easy Operation
MoonBeam3 users only need to know "The 3-Ps": Plug in, Position heads and Press start. Simply place the remote and the disinfection process is automated.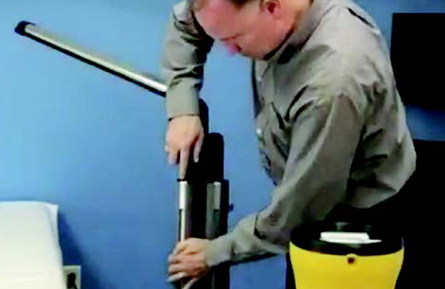 Portable & Versatile
MoonBeam3 is ultra portable, and takes less than a minute to set up, making it ideal for inclusion with environmental services carts and as part of every cleaning and disinfection workflow.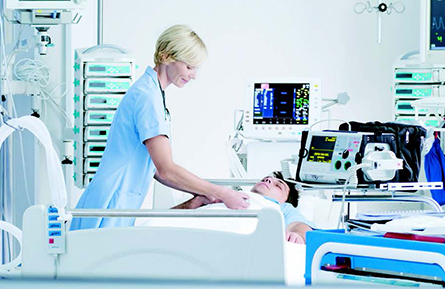 Responsible
MoonBeam3 delivers chemical-free, fume-free pathogen elimination using ultraviolet light (UVC). Remote sensing technology shuts down the device if disrupted, ensuring patients, staff and visitors are not exposed to UVC light during operation.
Cost-effective Disinfection
MoonBeam3 is affordable to own and operate. It is quick and easy to use, with operation cycles as short as 3 minutes. Maintenance is limited to bulb replacement, with no tools required.